You know what they say: the people make the place. Lone Star is fortunate to have a team of experienced professionals dedicated to making our barn the best it can be.
CHRISTY MAY
Owner
Horses have always been a part of Christy's life. She grew up riding in her backyard. Her daughters, Madelyn and Courtney, both inherited the "horse gene" as they both love riding. It was their interest in hunter/jumper riding that led Christy to the world of English riding in 2005, and she hasn't looked back since. In 2007, Christy developed Lone Star Stables so she could share her love for horses with the Westlake community.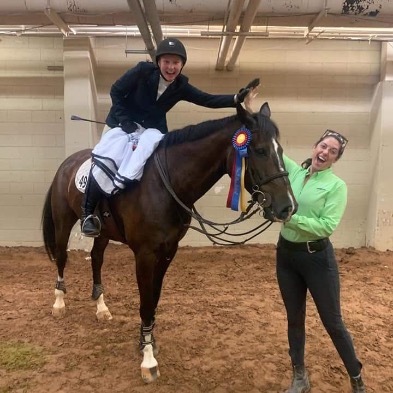 CARLY JOHNS
Trainer
Carly's equestrian career began over twenty years ago in Georgia. A childhood of equestrian successes and work as an assistant trainer led to her accepting a scholarship to ride for the University of South Carolina's NCAA Equestrian Team in 2003. She helped the hunt seat team to earn national titles in 2005, 2006 and 2007 and acted as team captain during the 06-07 season. Upon moving to Texas, she worked as a trainer, rider and manager at Madrone Ranch Stables.
Carly strives to instill confidence, drive, responsibility, compassion and sportsmanship in her students. She hopes to help students of all ages and skill levels achieve their various goals in and out of the arena.